10 November 2019 by Crystal HR & Payroll Ltd
How much does it cost to outsource payroll?
When you are looking to outsource your payroll, the first question most people consider is, "What is the cost of outsourcing my Payroll?"
On the face of it, this may seem a very straight forward question, especially if you have never outsourced your payroll before, however, there are a number of factors to take into account and we will do our best to address these for you.
Why do you want to outsource your payroll?
In order to work out if it is cost-effective, you need to ask yourself why do you want to outsource your payroll.
We ask this question to all clients as payroll outsourcing doesn't fit every employer. The main reasons we have come across are:
1. The overall costs.
The cost of running your own in-house payroll. This may mean employing staff, buying software, training, cover for illness, additional software etc. You have to really think about all the implications before making any changes.
2. Ready to compromise time?
Do you think you want to put in the time and effort? For small companies where the owner of the business deals with all of the administration of the business, the time element is very minimal but it is another job to add to the list of probably growing jobs to do. For employers with more staff, where you may well have an accounts person who deals with payroll, the time they spend on dealing with payroll matters, grows exponentially the more employees you have dealing with all sorts of issues, such as missing payslips, tax codes not correct, under or overpayments to HMRC, auto-enrolment and pension issues, the list goes on.
3. Do you have the skills and knowledge?
You might not have the expertise to run payroll. Payroll is changing and continues to change with ever more regulations to contend with. Both time and cost involved in learning everything you need to know can make this an expensive exercise. For a small business the cost alone, not including time can be over £1,000 if you go to an accredited provider such as CIPP, so to get the expertise you need and keep it current is a big commitment. If you delegate to a member of staff and they leave or are unable to perform their role for any reason, you will need to bring someone else in to do the role in the short term and perhaps look to invest in the whole training process again.
4. It's a long process…
Typically a combination of the above which is what we hear from clients, "I don't have the time", "The cost of the software, training etc is too expensive", "I don't really know what I need to do" or "We just don't want to do it any more". These are all typical comments from our clients and there are all sorts of reasons why you should consider outsourcing your payroll.
Which Payroll Company or Payroll Bureau should I choose?
This again is a difficult question to answer, especially as you may not have looked at this issue very often so may not be familiar with the companies you are contacting to quote for your business. There are a few questions you need to ask yourself:
What do I want the payroll provider to do for me?
This seems a very easy question, however there are a few things to consider, such as do I want to have any involvement in the payroll process, do I want them to be able to speak to my employees, do I want them to design bespoke reports, do I want them to send printed payslips to each employee's home address. It is therefore very important before you start to look for a payroll company, you have a clear picture of what you what them to do.

What do you want from the payroll provider?
As an example, do you want a personal service where you have a dedicated point of contact that will work with you, that takes the time to understand your payroll and how it fits in with your organisation such as with our services, where we provide exactly that, or do you want an impersonal service where you just send the payroll information and it comes back completed and if you need to speak to someone about your payroll, it is pot luck who answers the phone?
Does the payroll company you choose need to be flexible?
Due to time constraints in running a payroll and paying staff, there may be times where you send the payroll late. Can the payroll bureau accommodate this and if they can, will there be an additional charge?
Does the payroll company have the necessary skills and knowledge?
They need to be to deal with many things happening in your payroll, such as salaried staff, hourly paid staff, zero hours contracts, salary sacrifice, SSP, Maternity Pay. Because you have one employee and use a payroll company that only have small payroll clients, as you grow are they going to be able to deal with the requirements of a larger payroll?
Does it have the capacity?
As you grow are you likely to outgrow your payroll provider? Will they be able to deal with changing payroll frequencies or a payroll with 50 employees instead of 5 employees?

Do you want a fully managed service or a service that is tailored to your needs?
Let me explain and it will help to compare your payroll service to buying a car. You have 5, 10, 50, 100 employees with various pay arrangements and pay frequencies. For a payroll with 5 staff where you pay an hourly rate, small pension and a few expenses, nothing complicated, do you want a Ferrari with all of the whistles and bells, or do you want something that is a little more suitable to you, such as a Mondeo? For a payroll with 100 staff, with different contracts, lots of payments and deductions, queries from staff coming at you from left field, do you want a Fiat 500 or an Audi Q7 SUV?
The list of questions to ask is again endless and should be unique to you and your organisation however the more requirements you have of your payroll company, the more the cost, so this is something to keep in mind.
And of course, you need to ask them, how much does it cost to outsource payroll?
Where to find an Outsourced Payroll Company?
So you've now got a list of questions and requirements written down or in your head, where do you start looking for a payroll company?
The usual places to start are, do you know someone that outsources their payroll? If so, speak to them, but it's a good idea to remember that just because a business friend recommends them, it doesn't mean they will be able to meet your needs and adapt to your changing business.
The internet; Google, Bing, etc, directories such as Yell all places to get a quote, but remember the higher up Google and Bing etc, the higher the likely cost is going to be. Get quotes from the top, middle and bottom of these search engines to compare them, or just get in touch with us as a starting point and we'll be pleased to provide you with a very competitive quote.
Accountants, Bookkeepers. These tend to be smaller non-specialised companies or individuals who will as we can attest to, more than likely outsource their payroll clients to companies such as ourselves. We have quite a few payrolls we process for Accountants.
What is the Cost of Outsourcing Payroll?
Are there any setup costs?
Most payroll bureau's charge a setup cost for the time taken to set up your payroll. Large payroll providers charge more, as they invariably have greater costs to cover, more shareholders etc, smaller companies charge considerably less or your accountant may not charge at all directly but may cover the cost in with your accounts. Typically, having done extensive market research, the average cost per employee is around £6.00. This includes the larger bureau's so you can probably find a setup for much less than this. As with ourselves, we charge £2.00 per employee for the initial setup with a minimum fee of £15.00. For more on our services, visit our payroll service page and find out how we can help you.
The cost to run your payroll varies wildly we have found again depending on what you want the payroll company to do for you. On average you should be paying no more than around £5.00 per payslip per employee. Some accountants will include payroll in their accounts services, but please remember the cost of the software, time etc needs to be recuperated somewhere by your accountant. For ourselves, we charge between £1.00 and £1.25 per payslip issued.

Watch out for Auto-Enrolment fees
Auto-Enrolment also seems to be an area where excessive fees are being applied to payroll. There is a time element in carrying out the auto-enrolment work, but this does not justify some of the excessive fees we have come across. Typically we would expect someone to pay no more than around £1.50 per employee assessed.

Reports.
These seem to be an area of some concern. Some payroll companies charge extra for payroll reports, others such as ourselves, include them as part of the payroll costs. If you need a report designed, there may be a design cost, but it is your payroll, so to pay for reports does not make sense to us.


Year End.
Essentially there is no Year End Payroll Processing any more. This has been replaced by a payroll submission to HMRC each time the payroll is processed. If you are being asked to pay for this, ask what the payroll company is doing for the additional cost. There may be a cost for printing and posting of P60's as stationary has to be brought, printed and posted, but the year-end process itself is very minimal in terms of time.

Costs to leave the payroll company.
If for whatever reason you decide to leave the payroll company, such as returning to doing payroll yourself or moving to another payroll company such as Crystal Payroll, (and here I would like to add we would welcome the opportunity of discussing your requirements with you, so please feel free to contact us for an informal chat), some companies can charge up to £1,000 to send you back the data you already own as with a recent new client that used one of the top 3 companies you will find when you search for payroll companies on the internet.
Other questions to ask your new outsourced payroll provider are:
Can you provide references? Ask the company providing the reference of how many times they have provided a reference that year or in the last 12 months.
Can you visit your payroll company either by appointment or on-spec?
How quickly can they set up your payroll?
How long do they take to process your payroll?
What is their error rate like? Typically if they have invested time and money in systems, training and processes, this should be less than 1%
Is there a charge for everything, or do they work on a fair use basis? Such as one client told us if they called their Accountant who ran their payroll for free, they were charged for the calls.
How quickly can you expect them to respond to emails? There is nothing more annoying than sending an email and not receiving a reply or the reply is a cut and paste answer. As with our service, we respond to emails within 24 hours and the response is always specific to your question/s.
Do they have experience of dealing with companies such as yours? You may be a Nursing home with shift patterns, different rates of pay daily, or an engineering company with overtime, shift allowances, or an IT company or an individual employing a personal assistant. Different payrolls have different requirements and while the processing of the payroll may be the same, the processes employed, time limits and information and reporting may very well be very different.
We hope this article helps you to address some of the questions you may have regarding outsourcing your payroll and what's involved.
For more help on outsourcing your payroll or for an informal chat, please get in touch, we would be delighted to talk to you.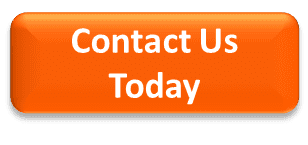 Get in touch
with us to see how you can benefit from our outsourced services