24 September 2019 by Admin
Thank you for clicking on the link.  We'll keep this article short, so here goes….
What is RTI and how do you get a penalty?
RTI stands for Real Time Information.  First introduced in April 2013 and is a way for employers to notify HM Revenue & Customs how much they owe in income tax, national insurance before they pay their employees, by way of a RTI Submission.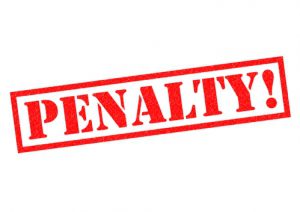 The FPS needs to be sent to HMRC on or before the employees get paid.  If you have a monthly payroll you need to send one per month and for a weekly payroll, every week.
Sounds simple, right?
Right, or it should be, however HMRC issue an astronomical number of penalties each year to employers who have either missed filing altogether or have filed late.
If you receive a penalty and don't agree with it, what can you do?
Simple, you can appeal and I'd suggest you appeal as soon as you get the penalty and you can appeal here, Gov.UK
Don't forget to make your payments to HMRC by 22nd of the month following the payroll month, or you might receive a penalty and they can charge you interest, so just be mindful of this.
You can find all the details you need to pay HMRC here.
How does filing late or incorrect information affect your staff?
Simple:
Job seeker benefit can be affected, meaning staff get paid the wrong amount of benefit.
Any council tax or council rent can be reduced if it relies on someone working.
Working tax credits can be reduced or increased which might cause financial hardship to your staff.
Good to remember, that HMRC allow late reporting if there is a good reason and you can find the codes you need to send to HM Revenue & Customs here
So remember, file accurately and on time and there will be no penalties.
We can help with your payroll and how to best manage it while staying legally compliant. Head over to our dedicated page to find out how we do things. 

Get in touch
with us to see how you can benefit from our outsourced services